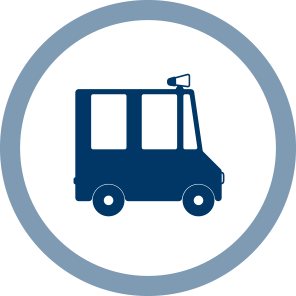 Roadshows
If you want to promote a food or beverage item not carried in Costco as a stocked item, CDS has the perfect solution – a Roadshow event! These events take place at a Costco warehouse for a limited time, usually four days, at which point the Roadshow moves to another location. We also offer Roadshows for in-line items and limited time offerings.
Pre-event
Consultation

Roadshow
management
Equipment
And Supplies
Post-event
Score-carding
3000+
UNITS SOLD
East Coast
Campaign

4 Days
(Consecutive)

Operational & Logistical
Expertise

1,760
EVENTS

beyond
the cart
No matter the scope of your project, CDS delivers!

CDS Test Kitchen
Best methods for maximizing
sample output
Marketing and Branding
Design support to
enhance your event
Merchandising and Audits
Shelf maintenance and ensuring
operational standards are met

Analytics
Post-Event score carding to measure
effectiveness of in-store management
some of our brand partners